(F-1013B) - Cable Crossover

Li' ang Health Science and Technology (Beijing) Co.,Ltd.
ChinaBeijingBeijing CityFengtai District
Information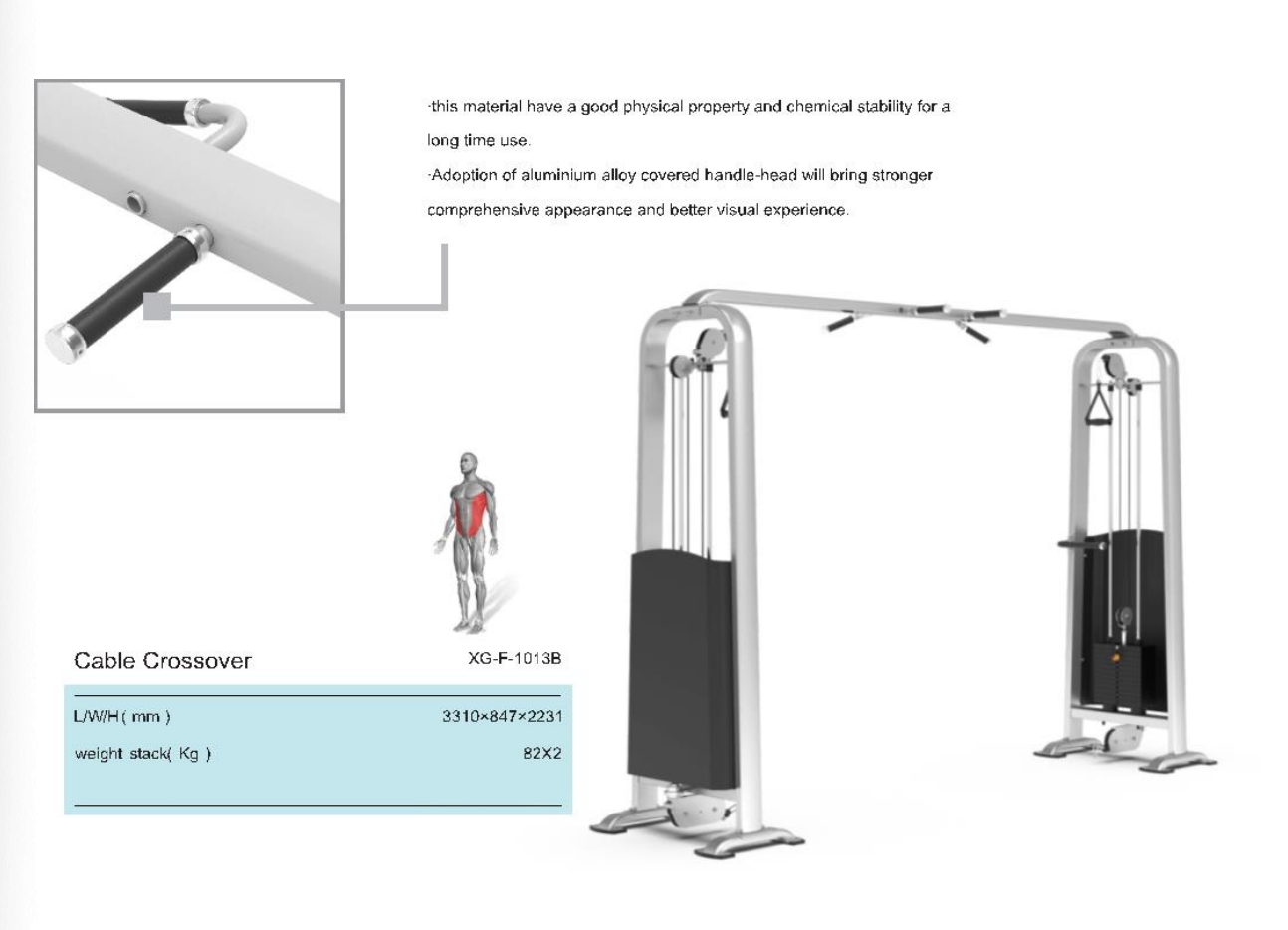 Similar product
I agree that all parties and affiliates of NihaoSports (hereinafter referred to as "NihaoSports") can incorporate the above information into all or any of its databases for direct promotion or business matching (thus may become available for local and or overseas public use), as well as other uses mentioned in the online services and Privacy Terms of the NihaoSports. I confirm that I have obtained the consent and authorization of everyone mentioned on this form to provide their personal data to NihaoSports for the purposes mentioned in this form.
Company profile
Li' ang Health Science and Technology (Beijing) Co., Ltd. (Lion Fitness) is a high technology comprehensive enterprise who supply in One-Stop Solution for both Commercial Fitness equipment & Home Fitness equipment. with R & D, Production and Manufacturing, Sales and After-sales Service etc. Lion Fitness focusing on providing users with a full range of fitness equipment solutions, the company continues to promote technological innovation, with modern plant and international advanced production lines, welding equipment, etc. And strictly in accordance with the standardized enterprise operation mode, has certified by ISO9001 quality management system and GS, CE and other product certifications, independent research and development of a number of product technology patents. Our main products covers Aerobic Series, Strength Training, Bench & Rack, Multi Function Station, etc. Lion Fitness supply the Customized service in Manufacturing for all the Fitness equipment and Accessories, which you can sport in home and anywhere. Over the years past, we have deeply cultivated offline and online channels in China, and achieved sales network layout in many overseas countries and regions, with mature operation and maintenance system, after-sales logistics and services throughout many countries and regions at home and abroad. Product application scenarios involve Home, Club gym, Enterprise and Public institution gym, Hotel gym, Commercial fitness center, etc. The customer's satisfaction will promotes us to continue working hard in the fitness equipment industry. Adhering to the "integrity, pioneering and excellence" spirit of enterprise, with strong comprehensive competitiveness and people-oriented scientific management idea, provides the high quality for the customers at home and abroad, comprehensive, efficient products and services, strive to lead the international new trend in fitness equipment industry.
Basic Information
Country: China
Company address: ChinaBeijingBeijing CityFengtai District
Website: